U14 National Club Championship Partners
The U14 National Club Championships is a tournament held annually and organised by Basketball Australia. To qualify for the tournament teams in each state need to be near the top of the table of their respective representative level competitions.
The Eltham Wildcats 14.1 boys qualified for the U14 National Club Championships because they finished first in their Victorian Championship Pool, with the top 4 ranked teams in the competition making the tournament.
They will compete against the best U14 teams from across Australia to find out who is the best in the country. This is the first time Eltham has competed in the tournament since 2018, where they won the title as the defending Champions. 
The Championships will be held this year at Casey on the 24-29th September.
This event is one of the biggest on the basketball calendar and the whole club rallies around the team in support.
We would like to thank the following businesses for supporting our our 14.1 boys in the 2023 National Club Championships.
Major Partner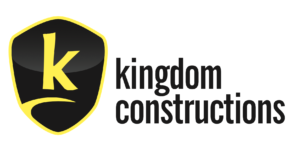 Kingdom Constructions Group
http://kingdomconstructions.com.au/
Phone: 1300 38 38 57
Kingdom Constructions Group is a commercial builder operating across the wider Melbourne area. Specialising in new builds and fit-outs, KCG has been building our clients visions for over 10 years, our experienced staff have delivered on over 300 projects ranging from maintenance to multi-million-dollar projects. Our construction profile is community based with multiple sporting pavilions and places of worship constructed over the past decade.
"Building your vision", the company motto is exemplified by our amazing client relations, being "Highly Recommended" by the Australian Achiever awards for the last 4 years.
We are truly community minded and connected, sponsoring and supporting multiple sporting and community organisations across Basketball, Aussie Rules, Rugby, schools, churches & kindergartens.
For big or small jobs, give us a call, so we can start building your vision together.
Support Partners
Highgrove Bathrooms

Phone: 0487 707 856
Email: mchahine@highgrovebathrooms.com.au
Website: www.highgrovebathrooms.com.au
Since 2004, Highgrove Bathrooms has been supplying Australians with the highest quality bathroom, kitchen, laundry products and fittings. Whether you're a homeowner, DIY renovator, property investor, or Air B&B property owner we have the solution you're looking for!
Our pride lies in the ability to provide our customers with designer products at wholesale prices. With a huge range of bathroom supplies, accessories and fittings available nationwide, you'll find everything you need for your renovation at one of our 52 showrooms or warehouses. Alternatively, you can browse our extensive product range online.
Highgrove Bathrooms strives to be at the forefront of bathroom design, innovation and technology. We do this by closely monitoring both local and international trends within the bathroom, design and renovation industry, to ensure we can source sustainable products, fittings and accessories to help our clients, create their dream bathrooms.
Michael Owner of Highgrove Bathrooms Fawkner & Preston feels it's important to give back to his community, supporting local sporting clubs and charities. We understand the importance of investing in the future of sports, and that's why we're proud to sponsor Eltham Wildcats.
So come down and meet Michael & the team at either showroom to receive a minimum of 10% of your order for being a supporter of the Wildcats!!
Midland Roofing
www.midlandroofing.com.au
Phone: 9335 2920
Midland Roofing provide both concrete & terracotta roof tiles to brand new domestic building projects.  We are Monier™ CSR's largest and leading roof tile supplier and installer in Victoria with over 45 years' experience in the industry and we pride ourselves on providing our Customers with the very best in sales, customer service, workmanship and after sales service.  We consistently deliver reliable, quality installs which are on time and to budget, whilst also ensuring the health, safety and welfare of our staff, contractors and clients.
Address:              77 Logistics Street, Tullamarine
Sales:                   0408 111 560
Office:                  9335 2920
Email:                  sales@midlandroofing.com.au
Website:              www.midlandroofing.com.au