Sponsors
Major Partners
Junior Championship Sponsor
Max Kirwan Mazda
http://www.maxkirwan.com.au/
The award of Mazda Master Dealer signifies to our peers, community and customers that we have been judged by exhaustive assessment of Mazda Dealership business activities, to have reached a standard of excellence, which puts us at the top of our profession, not just in our state, but nationally.
In order to receive a Mazda Master Dealer Excellence award you must rank as one of the top 5 performers of the Metro 1 Mazda dealer category in Australia in terms of overall weighted rankings when measured against the following indicators of Mazda business performance and compliance with Mazda standards.
– Off site assessment of performance standards and business performance indicators.
– Off site assessment of operational standards and dealership facilities.
– Achievement of business targets.
– Dealers share of PMA (prime market area) market.
– Customer satisfaction
– Overall profitability.
– Return on investment.
– Community support.
– In short, very high standards of excellence in all facets of dealer operations must be achieved in order to be awarded a Master Dealer Excellence Award
Junior Domestic & Introductory Program Sponsor
Jellis Craig Eltham
https://www.jelliscraig.com.au/office/eltham
Delivering exceptional results across one of Melbourne's most desirable pockets, the Jellis Craig Eltham team combine sophisticated property sales strategies with deep market insight and an innovative approach to real estate.
Professional, collaborative and always focused on providing a first class client experience, Jellis Craig Eltham is part of the Jellis Craig North East group and has been delivering premium results to vendors in Eltham and surrounds for more than 25 years.
Lavrin & Lawrence Orthodontics
https://www.lavrinortho.com.au
As proud sponsors of the Eltham Wildcats, Lavrin and Lawrence Orthodontics would like to invite team members to also join team Lavrin & Lawrence Orthodontics!
If you've considered orthodontic treatment, we'd like to offer you a consultation with either Dr Igor Lavrin or Dr Sarah Lawrence for $70 (this represents a 50% discount) and complementary x-rays and photographic records. This offer is valid until 31st October 2019.
No referral necessary. We're conveniently located with practices in both Templestowe and Melbourne (CBD). Call today on 9846 3811 or visit us online to make a web enquiry www.lavrinortho.com.au.
Terms & Conditions: 1. Advise staff when making an appointment that you are a member of the Eltham Wildcats Basketball club. 2. Offer only available to individual members and immediate family members of current team members. 3. Offer is a 50% courtesy discount on the consultation fee and includes complementary x-rays and photographic records. 4. This offer is not to be used in conjunction with any other offer. 5. Offer valid until 31st October 2019.
Official Partners
Valspar
http://valspar.com.au/ 
Valspar is a global leader in the coatings industry. We create value and achieve strong financial results by investing in differentiated technologies, producing high-quality products, building brands consumers trust and providing outstanding customer service. Our 11,000 employees worldwide deliver advanced coatings solutions with best-in-class appearance, performance, protection and sustainability to customers in more than 100 countries. Valspar offers a broad range of superior coatings, including those for:
– Agricultural and construction equipment, pipe, lawn and garden, appliances, transportation and marine shipping containers
– Buildings and building components, other metal building and architectural products and appliances
– Interior and exterior metal food containers and beverage cans
– Wood furniture, building products, cabinets and floors
– Interior and exterior decorative paints, stains, primers, varnishes and specialty decorative products for both the do-it-yourself and professional market
– Valspar is headquartered in Minneapolis and has been pushing the boundaries of science and innovation since 1806.
Merlin
http://www.gomerlin.com.au/
Merlin is a brand of the Chamberlain Group, the world's largest manufacturer of automatic garage door openers. Our global experience and innovation has resulted in industry leading designs and some of the most reliable and efficient products available in Australia and New Zealand.
We are determined to build our reputation as an industry leader by exceeding our customers' expectations and providing exceptional products and services.
We will aggressively reinvest in our people and products, promote open communications and demand the highest ethical standards in all our relationships.
We value and maintain a safe and healthy work environment.
CoachNick
https://www.coachnick.com.au/
If you are running a small to medium sized business, one of our great sponsors and supporters is Nick Ikonomou from CoachNick Business Coaching who is our local expert in Eltham. If you want better results from your marketing strategies, sales conversion, or recruit and lead great employees or even reduce the time you spend in your business, then, perhaps it's time to talk to Nick. His first appointment is absolutely free to find out how this could work for you.
Business Partners
Boxshall Electrical
http://www.boxshallelec.com

Operating throughout Victoria, Boxshall Electrical is a family owned business that provides their clients with a valued experience and comprehensive service.
Since the company's establishment in 2010, Boxshall Electrical has strived to offer their clients competitive prices as well as exceptional workmanship. They pride themselves on their high quality of work and their dedicated attention to detail.
The friendly and communicative team at Boxshall Electrical are hard-working, honest and reliable, which has created a reputation like no other.

SP Solutions 
https://spsol.com.au/
SP Solutions are the go to Business Advisory Accounting firm. They focus on 'real numbers' to enable you to live the life you dream of. Passionate about educating business owners on how to succeed with both professional and personal wealth goals, their Business Advisory,  Accounting and Tax services work hand in hand to provide their clients with the tools they need to learn, grow and succeed. SP Solutions help businesses of all sizes and industries; from sole traders and start-ups to established businesses looking to grow to the next level. They are more than just a team of Business Advisors & Accountants – SP Solutions are educators who will turn you into a better business person. To book your complimentary consultation please call Gemma Robinson, (03) 9355 0500, visit: www.spsol.com.au or email to contactus@spsol.com.au.
SPORTF1RST Eltham
https://www.facebook.com/sportfirsteltham 
Subway Eltham
Foundation Partners
Eyecare Plus Optometrists Eltham
https://www.eyecareplus.com.au/eltham/
Melbourne optometrist Eyecare Plus Eltham focus on comprehensive eye examinations, prescription sunglasses, spectacle frames, contact lenses and eye health care for the whole family.
Player Partners
Spartans MSD Basketball

DIY Online Blinds

Splash Basketball Academy
Shifting Peers
Eltham Leisure Centre
J Pack Industries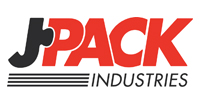 Elke – Rodan + Fields Independent Consultant
Supporters of the Eltham Wildcats Basketball Club
Bundoorah Trophies
Telstra Shop – The Pines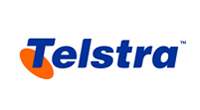 Slocum Floorcoverings
Eastern Garage Doors
MTA Travel
Cole Family Chiropractic