Local Business Support Initiative
During these uncertain times the Eltham Wildcats Basketball Club has set up the Local Business Support Initiative that will use our social platforms, website and communications to help support local business in our community.
The Wildcats database consists of 16,000+ social media and newsletter subscribers, 270,000+ yearly website traffic and over 6,000 players.
We've closed our doors, but we're still operational. We are keeping our members engaged and active and we're keen to keep other business in our region supported through this difficult period. The Support Initiative will provide local business the opportunity to promote/advertise their products, services, opening hours and more to our extensive database. We can also create images and videos to ensure your message best hits it target market.
Businesses will be invoiced in 6 months if they do not wish to pay now.
For more information about the packages please click here: Local Business Support Initiative
For more information please email jordan@elthamwildcats.net.au
— No Limits Basketball —
The Limitless Online Academy is now LIVE!
Use this time off to get ahead and come back stronger than ever – you don't want to fall behind!
This comprehensive program we have put together offers a drill library as well as up to 5 live workouts per week.
We want you to be able to use this time to dramatically TRANSFORM your game and come back a completely different player!
We wanted this to be as affordable as possible for everyone – you can join from as little as $13 per week!
Learn More or Enrol Now:
https://nolimitsbasketball.teachable.com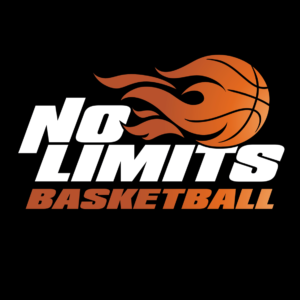 — Jim's Building Inspections Eltham — 
Whether you're a homeowner, a new buyer, or an investor, getting a building and pest inspection report on your property is an absolute must.
Most Insurance companies don't cover any damage to your property caused by termites.
At Jim's building inspections Eltham we are fully licensed and trained to detect anything from termite infestation to structural defects.
So why not put an expert in your corner and give us a call today.
Jason – 0423 672 662 or 13 15 46
We also offer:
– Pest Inspections
– Asbestos Inspections
– Depreciation Schedules
– Dilapidation Inspections
– New Con Stage Inspection
– Property Condition Report
— Play Health & Fitness — 
Young Athletes – Speed and Agility Program
Missing basketball?
Due to the current restrictions, basketball training for many teams is either non existent, or lots of ball handling and shooting drills. The Young Athletes program is designed to compliment the skills training and get the kids moving again so that they are in match fit condition.
– The program will help kids get their fitness back after being unable to play team sports for 2+ months.
– It will get teams back together again, helping form strong bonds.
– Help with injury prevention.
– Improve running, cutting and reaction times.
– Improve explosive power, co-ordination, agility and strength.
More details here: https://www.playhealthandfitness.com/move-classes-for-ages-10
— Wattletree Health Group —
PROVIDERS OF REASSURING, EXPERT, PRIVATE IN-HOME NURSING.
Do you or a loved one have a health condition that requires expert in-home nursing care, short or long term? 
Our team of expert in-home nurses are committed to providing flexible and competent care for those needing:
– After hospital discharge care
– Palliative care
– End of Life care
– Night respite for carers and family
– Illness and injury support
– Medication Administration and management
– Pain management
– Wound care
– Stoma care
– Continence and catheter management
– Diabetic care
– Respiratory care
– Health system navigation
– Travel support (local/ interstate/ overseas)
— Eltham Subway —
Under Stage 4 of the new Government Guidelines Eltham Subway remains open for take out and online (3rd Party delivery & Sub App) orders only. Jump online or head down to 1050 Main Road (Eltham) and grab your foot long today!
Address: 1050 Main Rd, Eltham VIC 3095
Phone: (03) 9439 0003
Order Online: https://www.subcard.com.au/subway-app
— SPORTF1RST Eltham —
🚗 FREE Non-Contact Home Delivery Service! 🚗
SPORTFIRST are still operating for click & collect and home delivery options. They have a shop full of footwear, clothing and sporting equipment!
They also have plenty of games and activities to keep the kids occupied and active at home during the School Holidays and this period. Message them on social media or give them a call today.
Phone: (03) 9431 4495
Address: 20 Arthur Street, Eltham
— Air Fusion Heating & Cooling —
‼️ Working From Home ‼️
We can provide a quote to keep your home/office cool in summer and warm in winter. Drop us a line or visit our showroom, keeping in mind of the social distances, to discus the size of your home/office.
Website: https://airfusion.com.au
Phone: 03 9439 2749
Email: info@airfusion.com.au

–Lavrin and Lawrence Orthodontics — 
Lavrin and Lawrence Orthodontics are now offering FREE online assessment and virtual consultation for Eltham Wildcat members.
Click here: https://www.lavrinortho.com.au/
— Cole Family Chiropractic —
Cole Family Chiropractic is still open to assist the Wildcats community with those niggling complaints that pop up especially when people are working/playing at home in those non-ergonomic situations.
We are taking all the necessary precautions with our strict sanitising protocol of hand/surface spraying after each patient enters and leaves the clinic.
Opening Hours: Monday – Thursday 9:00 – 6:30pm, Friday 9:00 – 5:00pm, Saturday 9:00 – 12:00pm
Website: http://www.colefamilychiropractic.com.au/
Phone: 9431 1400
Address: 5/39 Grand Boulevard, Montmorency